Our fleet is expertly maintained and equipped with the most advanced technology. Our drivers are highly skilled, experienced, motivated and guided by a knowledgeable support staff. We have proximity to the nation's most important transportation arteries, which enables us to reach a large percentage of major markets daily.
Standing still isn't an option in the dynamic transportation industry. Over the nine decades that have elapsed since Nick Strimbu Sr. first hauled clay pipe out of New Philadelphia, Ohio, we've weathered the Great Depression, survived the rise and fall of the steel industry, adapted to the growth of the global economy, and evolved to become the regional leader in refrigerated trucking. Today, we offer a wide range of trucking services, the ability to deliver freight across the United States, and the expertise it takes to develop customized solutions for unique shipping requirements.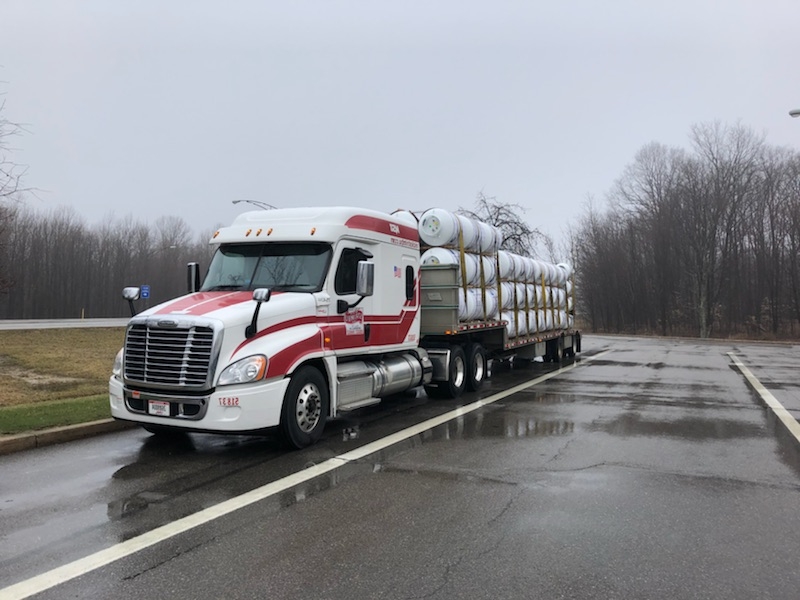 If you have product, Nick Strimbu, Inc. has what it takes to move your cargo off the dock and deliver it quickly, safely, and affordably. We have a large, well-maintained fleet featuring Freightliner equipment; a vast array of trailers including flatbed, dry van, half-side, self-unloading and modern temperature-controlled and monitored refrigerated units. All of which is spearheaded by one of the region's largest and most highly-qualified team of drivers, an experienced dispatch and support staff, partnerships with carriers who meet our stringent standards, and most importantly, a vocabulary that doesn't include the word "impossible".
We understand the critical difference between value and price. Saving a few cents per mile by using a carrier willing to cut costs doesn't mean much if your load is stuck on the side of the road behind a broken down rig or ends up in a landfill because a refrigeration unit failed. Nick Strimbu Inc.'s combination of highly competitive rates and unwavering commitment to exceptional customer service delivers outstanding value for your transportation dollars.
Like you, we have "skin" in the game. We're a family-owned, asset-based carrier, not a freight broker. That means our ability to survive and thrive in our industry is on the line every time your product is loaded on a Nick Strimbu, Inc. rig. That's why we constantly invest in new equipment, driver training, and state-of-the-art technology, and why you can count on us.